Handling delivery demands during peak periods is a challenge every growing business must overcome. Businesses who handle their own deliveries with company vans will sometimes encounter busy weeks when they require more manpower than they possess.
This is where a courier comes in handy. Choosing the right delivery service can be overwhelming and most businesses think about cost first. Cost is an important consideration, but it is best to set it aside for a moment while thinking about choosing the right delivery service.
Why is this? A delivery service is a business's last chance to make a customer happy. Even if the product is perfect and the order correct, if it doesn't get to the customer when it was promised, that dissatisfied customer is unlikely to purchase from that business again. Correct and timely deliveries are an effective way to delight customers, and no business owner wants to miss out on an opportunity to do so.
Here are a few factors every business owner should think about when choosing a courier.
Tracking Options for Peace of Mind
A good courier service offers GPS tracking or at the very least proof of delivery (POD) in the form of a text message or an email. Tracking offers tremendous peace of mind, especially for high-volume orders to important customers or for international shipments. Upon receipt of a confirmation, a business can rest easy knowing the product was successfully delivered.
Ability to Select Specific Time Slots for Delivery
Once a package is given to a courier, a business should have some certainty about when it will be delivered. Delivery services that offer time slots for deliveries are helpful in this regard. What this means is that the customer (the business) receives a guaranteed time period for delivery. For example, a package handed over to the courier at 9am is guaranteed to be delivered between 11am and 12pm that day.
A company that offers an online platform in addition to these time slots is even more useful because a business owner can simply use the app or website to indicate between what times they need a delivery to be made.
Ratings to Assess Reputation
A quick way to gauge the quality of a delivery service is to check out online reviews. How is it ranked and what do other businesses have to say about it? Due diligence and research is important. A shortlist of potential courier services should include those that are commended for their customer service, reliability, and speed.
Professionalism Towards The Business and Its Customers
A courier company's customer service obligation is twofold. It has an obligation to be professional towards both the companies it delivers items for and the customers it delivers items to. The courier becomes an extension of a business's brand whether they work for the business or not. If a package is delivered damaged or the courier is rude and unprofessional, that negative interaction easily spoils the customer's view of the original company.
Flexibility For Fluctuations In Demand
A delivery service may boast wonderful customer service, speedy delivery, and excellent tracking options, but struggle when it comes to meeting influxes in demand. This can be a dealbreaker.
If one business is experiencing a rush of last minute orders, chances are other companies are, too, like during the holidays. If a courier service doesn't have the bandwidth to accommodate all of its clients, a business owner might be stuck running around the city making deliveries themselves.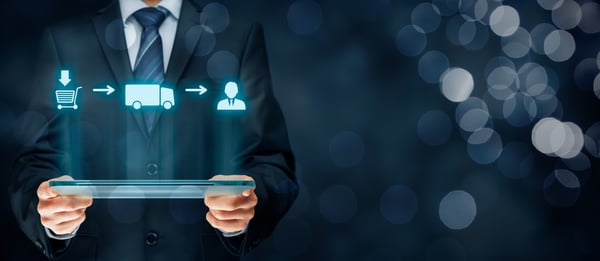 Business owners should ask potential courier companies how many employees they have. Some of today's courier services offer technology-driven solutions that enable businesses to mobilize a pool of freelance couriers. This way, businesses can scale up periodically without committing to more couriers than they need.
Efficiency To Make Business Run More Smoothly
How can a delivery service make the process more efficient and therefore, save business owners time? Businesses that regularly make shipments should select a courier service with a user-friendly online platform for making and tracking orders. There may also be value-adds like printing and binding services for companies that ship documents with their packages.
Insurance To Pick Up The Pieces After Mishaps
Even with the best courier services, there are accidents. Every business owner should ensure the damage to their company will be as limited as possible. This could come in the form of a money-back guarantee from the courier if a product isn't shipped on time or a payout if any goods are lost or damaged. The chosen courier service should show a schedule of insurance or certificate of insurance as proof.
Evidently, cost isn't the only thing to consider when choosing a courier delivery service. Speed, reliability, flexibility, professionalism, and more are important factors to think about when choosing the right company.